Madina Croce Fine Art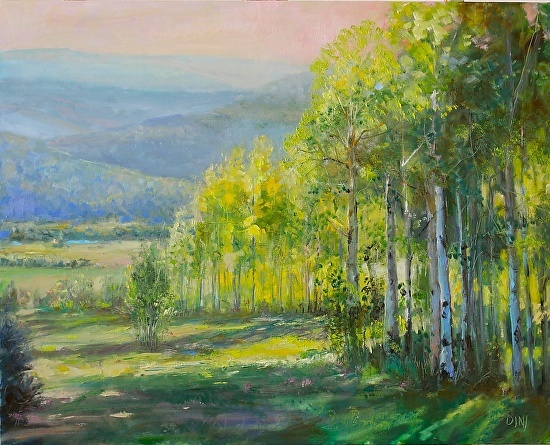 NEW THIS WEEK I paint with the seasons, and it's high summer now...poised at the middle of summer, this painting has the soft morning illumination and the beauty of mid-August in the New Mexico mountains.
HIGH COUNTRY SUMMER
oil on linen
24 x 30
All images and paintings on this website copyright Madina Croce 'DINI' 2013, 2014. All rights reserved.